Performances
Recent/upcoming performances:
Dear Friends,
I am pleased to inform you that after long planning and organisation a new concert will take place on 20 November in the parish of Lichtental - Schubertkirche. You can expect an exciting programme with works by well-known and lesser-known composers. In particular, I am pleased to present two pieces by Schubert, which I have arranged for the Bandura.
Between the musical pieces, poetry by Ukrainian and Ukrainian-born Austrian poets will be read aloud. After the artistic programme, I cordially invite everyone to a small reception.
I look forward to seeing you there and passing on the word.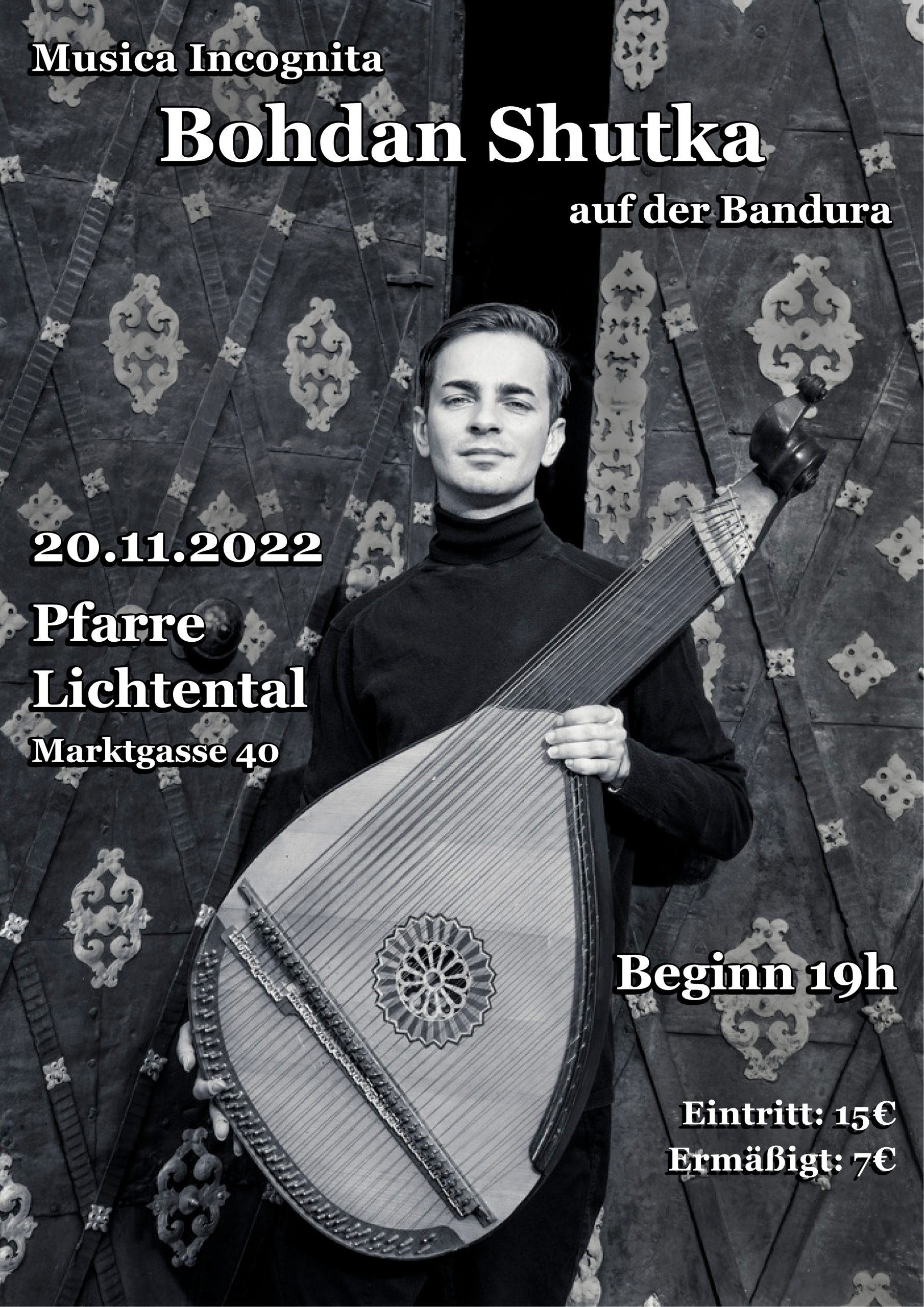 more information to come soon...
Performing with the new programme named "Cossack Baroque" at the Finish Church in Stockholm.
The performance begins at 17:30.
Tickets and more information available here.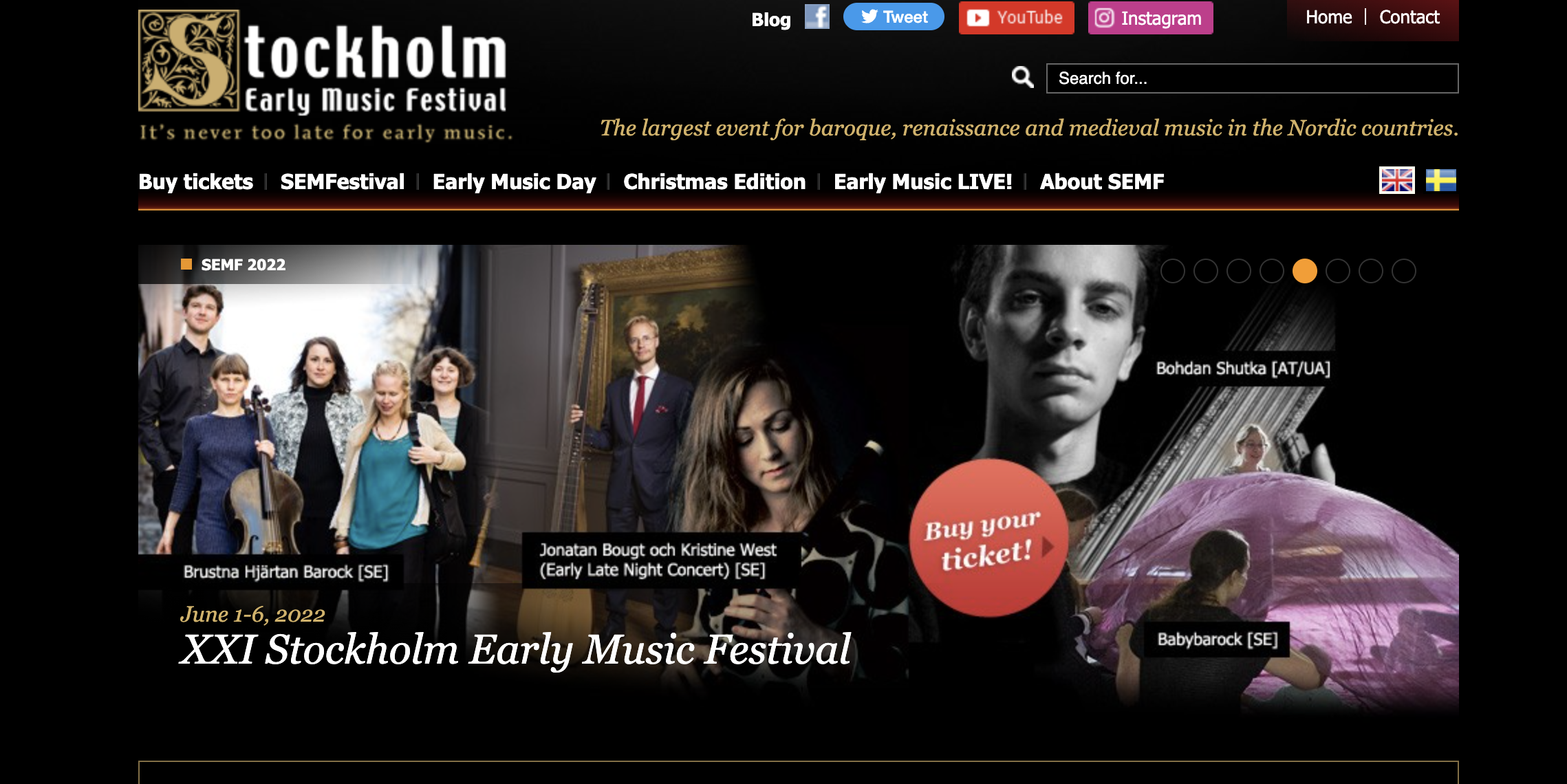 Opening Concert of the Stockholm Early Music Festival.
Tickets and more information available here.